July 26, 2022
Good morning. In today's either/view, we discuss whether influencers should be held accountable for their promotions. We also look at the promotion of co-working spaces in Goa, among other news.
---
📰

FEATURE STORY
Vauld Debacle – Can Finfluencers Be Held Accountable?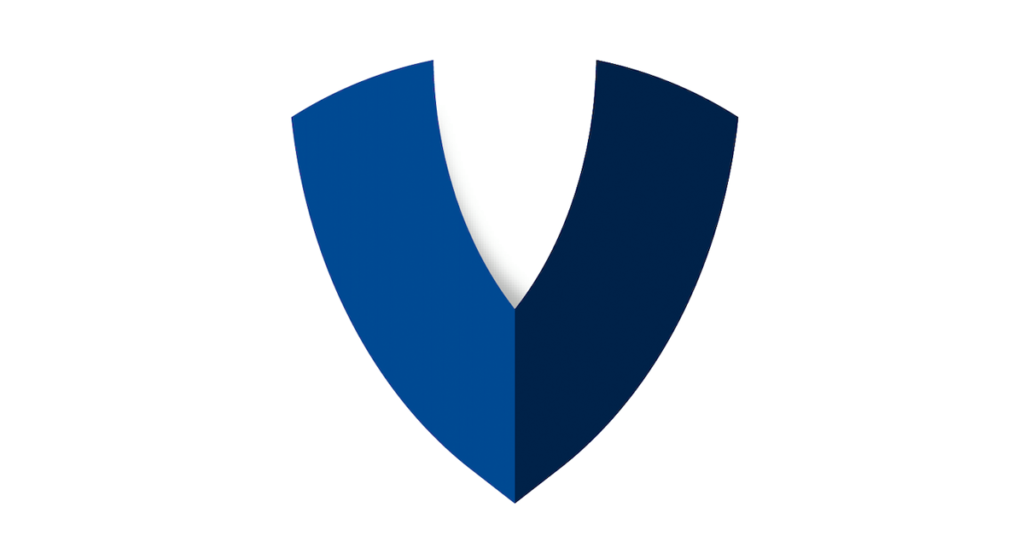 On 4 July, the Singapore-based crypto firm Vauld suspended all its withdrawal and deposit services, leaving investors in a panic. Many Indian investors hold financial influencers or 'finfluencers' accountable for this as they claim that popular financial Youtubers promoted the platform, promising high returns on their investments. This has placed the spotlight on the credibility of influencers who provide financial advice to laymen. To what degree can influencers be trusted?
Context
Finfluencers gained massive traction last year, becoming one of the key categories of influencers and firmly establishing themselves in the crypto ecosystem. Influencer marketing experts have gauged that a top influencer can charge up to ₹10 lakh for a promotional video and ₹30 lakh for a branded collaboration. Some Youtube channels such as Booming Bulls have over 1 million subscribers.
Earlier this month, the popular crypto lending platform Vauld suspended all its transactions, leaving investors stranded. Due to this, the company has now joined the growing list of Decentralised Finance (DeFi) companies in distress. Naturally, Indian investors are involved in the uproar, and a target has been placed on the backs of 'finfluencers' on social media as they promoted the platform and encouraged people to invest.
Under these circumstances, equity investor Azhar Jafri took to Twitter to call out four popular financial Youtubers – Ankur Warikoo, Anish Singh Thakur, P.R. Sundar, and Akshat Shrivastava – who promoted the platform, questioning the extent of their disclaimers. Jafri also said that creators did not stress the volatility of the crypto market and instead promoted a sales pitch in the name of educational content.
Mint reached out to these influencers via email, receiving mixed or no responses at all. Some stated that it was 'unfair' to blame creators for the condition of a company while others, such as Ankur Warikoo, agree that influencers must take responsibility for their endorsements. On the other hand, Thakur of Booming Bulls denied accountability owing to the disclaimers present in his videos.
The uproar surrounding the suspension of transactions on Vauld begs the question of the reliability of finfluencers. Is it a good idea to trust sponsored content with your hard-earned money?
VIEW: Influencers are not responsible for market conditions
Vauld had issued a statement attributing its financial challenges to the volatility of the market. After the second crypto collapse in June, experts stated that the future of cryptocurrency looks bleak as top tokens such as Bitcoin, Ethereum, ADA, and BNB plummeted. Triggered by the collapse of the UST stablecoin by Terraform Lab, suspension of withdrawals by Celsius network, and Three Arrows Capital defaulting on their loans, many crypto platforms experienced a fate similar to that of Vauld.
In such a situation, it can be argued that influencers, similar to experts, cannot predict the state of such a volatile market. The Brand Manager of Booming Bulls also pointed out that the channel carries out sufficient research before putting out any content. Additionally, the channel always issues a disclaimer that investments are risky, similar to other Youtube channels.
Under the backdrop of the pandemic, many individuals grew curious about the merits of investing and turned to influencers for information regarding stock markets and cryptocurrency. Due to this, major crypto exchanges in India such as WazirX, CoinSwitch Kuber, and CoinDCX adopted influencer marketing as one of their marketing campaigns.
Youtuber Warikoo said that even he was affected by the suspension of Vauld as he has invested capital with them. He said in a recent video, "As all of us (that includes me) wait to see what happens next, I hope you all invested wisely in crypto to no more than 5 to 10 per cent of your total portfolio, as I have mentioned always."
Lakshmi Balasubramanian, the co-founder of Greenroom, an influencer marketing firm, said that some creators might suggest stronger disclaimers to combat the volatility of investing. However, brands are likely to drop influencers who are wary of promoting such content, looking for ones that are willing to promote on their terms. In such a situation, the individual influencer cannot be held accountable.
COUNTERVIEW: Influencers must take accountability for their content
The Advertising Standards Council of India (ADSCI) stated in its annual complaints report for 2021-2022 that gaming and crypto appeared as the top categories to violate its guidelines. The report also revealed that the complaints against cryptocurrency influencers were among the top three categories.
It can also be argued that financial influencers are not governed by any credible regulations and thereby trusting them blindly is not advisable. Sebi-registered investors, on the other hand, are bound by a fiduciary duty to give financial advice in the best interest of their clients. Kalpesh Ashar, a Sebi-registered investment advisor highlights the unethical nature of finfluencers as they do not have sufficient qualifications and are not bound by a regulated environment.
Apeksha H., a financial services professional echoes a similar concern regarding finfluencers. She states that creators are not qualified to hand out advice, especially to youngsters who have recently started investing. "The young generation is wary of celebs endorsing products, but they are open to buying a product or service if they see an average person like them endorsing it on social media," she added.
Industry experts suggest that one should consult a financial advisor who is registered before making investment decisions instead of blindly believing finfluencers on social media. Maheshwari, a registered advisor, says that it is important to carry out your own due diligence when consuming content by creators. It is easy to get carried away by clickbait content however, consumers should be vigilant.
What's your opinion on this?
(Only subscribers can participate in polls)
a) Finfluencers should be held accountable for the losses to Indian investors in the case of Vauld.
b) Finfluencers should not be held accountable for the losses to Indian investors in the case of Vauld.
---
🕵️ BEYOND ECHO CHAMBERS
For the Right:
Modi, 'King of Gods'? The Malaise Of Competitive Sycophancy That Plagues The BJP
For the Left:
What Congress Leader's '3-4 Generations' Statement Reveals About Grand Old Party
---
🇮🇳 STATE OF THE STATES
Monkeypox case (Delhi) – Delhi reported its first case of monkeypox. A 31-year-old man with no history of foreign travel was diagnosed. He had attended a party in Manali in Himachal Pradesh. He was hospitalised with symptoms a few days ago after which his samples were sent to the National Institute of Virology. Samples are sent every week to the institute. Sources indicated that the number of samples has increased.
Why it matters: This is the fourth confirmed case in India. The previous three are in Kerala. From the South Asian region, there's only one other case confirmed in Thailand. Worldwide, more than 16,000 cases have been confirmed from 75 countries. Recently, the WHO declared the outbreak a public health emergency.
Single-sex or co-ed schools? (Kerala) – A recent order issued by the State Commission for Protection of Child Rights directed all educational institutions in the state to be co-ed by the next academic year. The decision has received a mixed response. Some have hailed the order to ensure gender neutrality and gender equality. Others say there's nothing wrong with single-sex schools, and students won't gain anything from a co-ed school.
Why it matters: The state has hundreds of co-ed schools. It also has 280 girls-only schools and 164 boys-only schools. Previously, some schools had requested unisex uniforms, and the government agreed. Gender neutrality is one of the goals and policies of the Left Democratic Front government. The commission's order also stated basic amenities like toilets should be improved.
Making room for more tigers (West Bengal) – Three areas outside the Sunderbans Tiger Reserve (STR) could be brought under its jurisdiction to make room for a growing tiger population. The forest department is expecting the tiger population in the mangroves to reach 100. Officials want to include Raidighi, Ramganga, and Matla in the STR area. If this does happen, it could lead to some restrictions on fishing permits in the buffer zones of the Sundarbans.
Why it matters: The results of the recent tiger census will be released later this year and provide a better idea of the official tiger population. Part of the reason why officials want to expand the area is to reduce man-animal conflicts. Between December 2021 and February 2022, there were 8 reported incidents of tigers straying from the mangroves. In 2020 and 2021, there were 24 and 20 human deaths, respectively.
Co-working on the beach (Goa) – The state government is looking to push for co-working spaces on the beach to attract professionals, especially from the IT sector. The idea was promoted by Tourism Minister Rohan Khaunte who wants to add a fourth S, Software to the Sun-Sea-Sand formula. He said Goa had become a place of creativity where creative people come to work. He wants to give them a space to foster that with the theme 'workation'.
Why it matters: Over the past few years, co-working as a concept has become popular as an alternative to working at home or at the office. Since the pandemic began, many companies have switched to working from home permanently. In 2019, the state received more than 71 lakh domestic tourists and 9.3 lakh foreign tourists. The hope is that by providing better facilities, the number of tourists will increase.
Tea estate tourism (Assam) – The state government and private entrepreneurs are exploring tourism opportunities in the state. One aspect is tea tourism given the state's prominent tea gardens and estates. The state budget allocated ₹50 crores for guest houses and tourist facilities in some tea gardens. The proposal will likely be tabled before the Cabinet by next week. The state has about 800 big and several thousand small tea gardens.
Why it matters: Tea tourism is a way for the government to generate revenue and provide employment opportunities. The tea industry is going through a rough patch with low-cost realisation in terms of production costs. For the local community, it's a way to earn a living as tourists insist on buying local products. The state produces nearly half of the country's total annual tea.
---
🔢 KEY NUMBER
15,400% – The rate of increase in the number of startups in India over the past six years. In 2016, India had 471. As of June 30th, there are more than 72,000.