October 6, 2023
Good morning. In today's either/view, we discuss whether PhonePe's app store will disrupt the market. We also look at the earthquake predictions for Uttar Pradesh, among other news.
---
📰 FEATURE STORY
Will PhonePe's app store disrupt the market?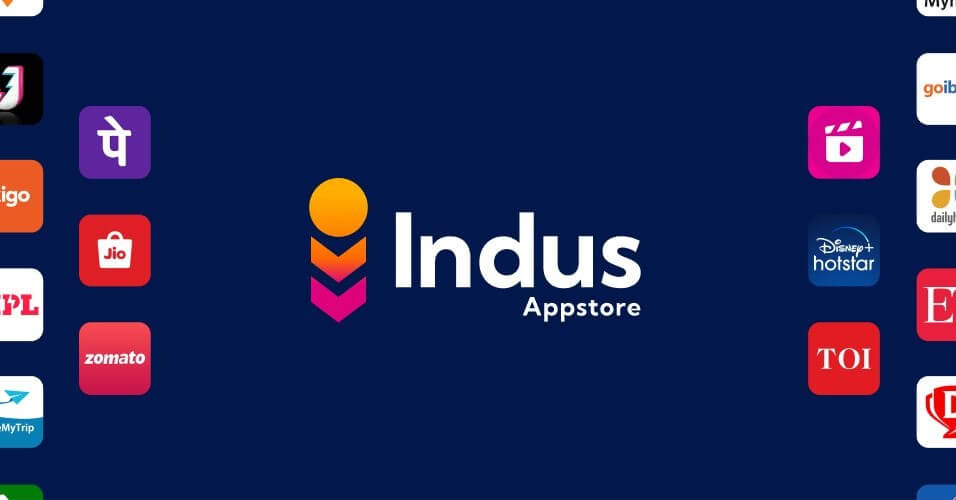 Looking for, downloading, and installing an app is an easy process nowadays. You've got only two choices at your disposal – the Google Play Store and the Apple App Store. They each have thousands of free and paid apps and have pretty much cornered the app store market. If a third player came into the picture, how would it fare?
That's exactly the question PhonePe is looking to delve into. It recently launched its Indus App Store, marketed as a Made-in-India alternative to Apple and Google. PhonePe has been on quite the journey since its launch, and the new app store is its next big step. But does it pose a serious threat to Google and Apple?
Context
PhonePe's journey to this point began on a very different note. In 2012, Sameer Nigam and Rahul Chari were working at Flipkart. The e-commerce firm had branched out to the online music store business with its 2011 acquisition of MIME360. It was a digital distribution company founded by Sameer and Rahul.
While at Flipkart, they launched Flyte, a music-downloading platform. It wasn't a success, and Flipkart shut it down since they couldn't find payment solutions. It was a lesson that making money in that sector wasn't easy.
Continuing to work at Flipkart, they wanted to create something where technology was the reason for its existence and not the enabling function. Flipkart gave them some important lessons. They were now deft at building large-scale and high-social impact platforms. In 2015, the duo, along with Burzin Engineer, came up with the idea of PhonePe and the app was launched in 2016. That same year, Flipkart acquired PhonePe.
Around this time, India's financial system witnessed a shock – demonetisation. This was an opportunity for PhonePe. They took advantage of it and crossed 10 million users in 2017. The company had ambitions to work with banks on building the Immediate Payment Service (IMPS). Then came the Unified Payments Interface (UPI) revolution. Several banks and the RBI made all the right noises about how things will change in the payments ecosystem. At Flipkart, during their early Big Billion Day sale, the payment rails were inadequate. Most people still preferred cash-on-delivery.
The sector was ripe for disruption, and PhonePe took notice. As the company began to amass users, Walmart came calling and directly invested in the company in December 2020. By this time, the company had launched micro apps, insurance products, and an option to buy 24-karat gold and had over 100 million monthly active users.
In the payments space came competition in the form of Google Pay and Paytm. WhatsApp, with 400 million users in India, also launched its payment service in 2020.
Earlier this year, reports came of PhonePe looking to launch its own localised app store for Android users. It comes after the company acquired IndusOS. Founded in 2013, IndusOS was an app store maker that built a version of Android tailored to the local language needs of Indians. The OS was on smartphones made by Micromax, Karbonn, and Intex, among others. PhonePe wants to take the fight to Google's Play Store, which dominates that landscape. Can it?
VIEW: Primed for success
PhonePe is on the rise thanks to UPI and other payment innovations. The first thing a company needs if it's going to launch an app store is a customer base. PhonePe claims to have over 450 million registered users. Then there's reliability. It has been able to handle large volumes of transactions without sacrificing performance. It is also present in tier 2 and 3 cities – a key growth market.
With all this in hand, PhonePe is in the best possible position to launch an app store. Market it as a 'Made in India' product and you're off the mark on the front foot. The Indus Appstore will be available in 12 local languages tailored to Indian audiences. If you're a developer, there's good news – no listing fees for the first year. After that, there'll be a nominal cost. There also won't be any commission on in-app purchases. Google charges 15-30%.
With some of the recent bad news Google has endured with scrutiny by Indian regulators, PhonePe is primed to take advantage. It can confidently say to users that its platform is more user-friendly, offers more localised choices and is a better place for developers, which is key.
COUNTERVIEW: Hard to compete against the big guy
Google has a head start of several years and a large install base in the Android ecosystem. But what about Apple? While its presence in India has grown steadily over the past few years thanks to new stores and localised production, they're nowhere near as dominant as Google in the app store business. In the Indian app store market, Google has a 97% share of that pie.
There's no getting around the fact that Google has been at the receiving end of criticism for its app store market dominance. After being taken to task by the Competition Commission of India (CCI) for anti-competitive practices, the company has changed some of its app store policies. Among them is allowing smartphone makers to license their apps individually. Users can now choose a default search engine.
Despite these changes and perceived setbacks, Google's dominance in the sector is unlikely to change anytime soon. PhonePe might have the Make in India tag on it, but getting people, that's a majority of users and developers, to switch to the Indus App Store will be easier said than done.
Reference Links:
What is your opinion on this?
(Only subscribers can participate in polls)
a) PhonePe's Indus app store can disrupt the app market.
b) PhonePe's Indus app store can't disrupt the app market.
---
🕵️ BEYOND ECHO CHAMBERS
For the Right:
Project Udbhav is a wasteful exercise. Ancient texts can't substitute Army training manuals
For the Left:
Bihar Caste Census: Can social justice be the big issue of the 2024 Lok Sabha elections?
---
🇮🇳 STATE OF THE STATES
More earthquakes (Uttar Pradesh) – Earthquakes and tremors in the state and surrounding ones will likely be more intense in the future. According to Professor Javed Malik, a seismic expert from IIT Kanpur, urban centres along the banks of the Ganges could experience more potent tremors due to their sandy terrain. He said that based on historical patterns, there's a high possibility of a strong one occurring in the near future.
Why it matters: Recently, several earthquakes hit Nepal, with tremors felt across Delhi NCR. It's difficult to predict when the next earthquake will happen. So far, some of the earthquakes observed in the regions haven't reached the expected intensity. The recent surge in earthquake activity is due to geological factors like the movement of tectonic plates.
Countering ED's intervention (Kerala) – The Congress, CPM, CPI, and Muslim League have formed the Cooperative Employees Coordination Committee to counter the Enforcement Directorate's (ED) intervention in the cooperative sector. Office bearers of the committee said they would organise protests against any intervention. Among the members are the Kerala Cooperative Employees Congress (INTUC) and the Cooperative Employees Council (AITUC).
Why it matters: The allegation is that the ED is trying to destabilise the state's cooperative sector and help private players under the guise of corruption charges. The ED's actions have concerned farmers and small-scale merchants who depend on cooperative societies. The committee said out of the 16,225 cooperative societies, only a few reported instances of corruption.
BJP's charge against the government (Odisha) – The mysterious deaths of assistant collector Sushmita Minz and police ASI Alice Narmi Lugun have become a big issue, with the BJP using it as ammo against the state government. The state BJP has called for a Sundargarh bandh. Local MP Jual Oram has demanded a CBI probe. He said the BJD's inaction over the deaths has created resentment among tribals in the state.
Why it matters: A police inquiry into the two deaths has failed to yield any results. Oram condemned the state government's lapse in not protecting Minz and said the case has many loose ends. Sushmita's brother Sandip has also called for a CBI probe into her sister's death since he's not convinced that it's a case of suicide.
Reservation for women (Madhya Pradesh) – The Madhya Pradesh government announced a 35% reservation for women in government jobs in the state during the direct recruitment stage. It'll apply to all government departments except the Forest Department. An official notification said the reservation will be horizontal and compartment-wise.
Why it matters: As far as the BJP is concerned, women-centric schemes are the biggest factor for it in the state. The party has designed its assembly election campaign in the state around this policy. Madhya Pradesh was the first state to have 50% reservation for women in elections to panchayats and urban bodies. It also has 30% reservation for women in the police.
Claimed village inhabitants (Assam) – The Assam government has informed the Mizoram government that villages it has claimed have no Mizo habitation. The state has also asked Mizoram to share information on whether any of the villages concerned have Mizo inhabitants. The Border Protection and Development Department asked the Mizoram department for a date for the next round of boundary talks. The Mizoram government said it preferred discussions after the Lok Sabha election.
Why it matters: Last November, both governments met to resolve their boundary issues. One of the outcomes was that the Mizoram government would provide a list of villages to claim as theirs. They sent a list of 60 villages this year. After field verification, three district commissioners of the Barak Valley informed that they had no Mizo habitation.
---
🔢 KEY NUMBER
$600 million – The National Investment and Infrastructure Fund (NIIF) has partnered with the Japan Bank for International Cooperation (JBIC) for a $600 million India-Japan fund to focus on investing in environmental sustainability and low carbon emission strategies.